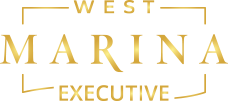 WEST MARINA EXECUTIVE

Al-Jalil Developers proudly introduces the latest addition to Al-Noor Orchard, West Marina "Executive". Experience a foreign executive lifestyle with Pakistan's biggest dancing fountain Park. Live your dream life in an artistically designed international standard exclusive housing space.

West Marina Executive is the place of your dreams. It has set a new benchmark for foreign-style urban housing with its exclusivity and latest modern features and amenities. It proposes an executive life with exquisite infrastructure, providing the pleasure of the most esthetic surroundings, a secure environment with the most futuristic approach that sets one's heart on living life to the fullest.